Buckeye Intermodal is a US Customs bonded container drayage company located in Cleveland, Ohio. We provide trucking, storage, and warehousing services to steamship lines, freight forwarders, and merchants across the United States. We transport all sizes and types of intermodal containers to and from the midwest railyards or east coast shipping piers.
> Local Drayage Service To And From Cleveland Railyards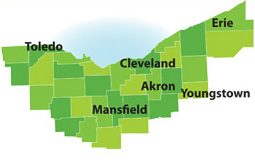 > All Motor Drayage Service To And From East Coast Piers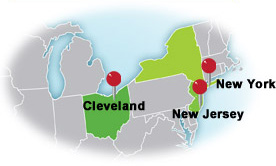 With 50 power units and a fleet of anysizer container chassis', we are equipped to meet your inland import and export transportation needs. Additionally, we specialize in overweight and out-of-gauge container transportation. Explore the many tools located in our website, including the per diem calculator and our on-line quoting tools. We'll save you time and money.
» Login To Get Started!